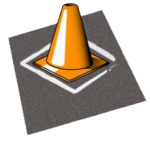 First Time to Autocross?
Be sure to read the Solo II Novice Handbook prior to coming to the event (found here.) It will help you be adequately prepared for the day, and covers the following topics: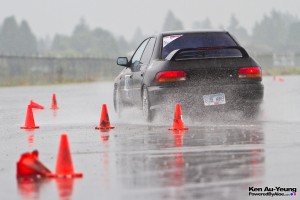 What to Bring to an Event
What Happens at a Solo (Autocross)
Tech Inspection Requirements
Working Rules and Safety
Car set-up Tips
Course Walking Tips
Driving Tips
Solo Etiquette
How to Help Out at an Event
The Rule Book and Classes PAX Index
Please be sure bring a printed and completed technical inspection form to all events.
The SCCA 2015 Solo Rules can be found at http://www.scca.com/pages/solo-cars-and-rules
The CACC Autoslalom Rulebook can be found at http://www.caccautosport.org/rules/
And so not to rewrite the book, here is a good pinned post from our fellow competitor's club UBCSCC
http://forum.ubcscc.com/viewtopic.php?f=1&t=4159
If you have further questions, feel free to post in the VMSC forums or on our Facebook page.
What is an Autocross?
Autocross is a sport of trying to navigate your car through a defined course faster than your competition. It is a performance driving event and is designed to accommodate cars ranging from sporty sedans to dedicated racecars. Autocrossing is a safe way to learn how to driving your car at the limits of its potential. It is also a sport that is accessible to many people.
Autocross is not wheel-to-wheel competition, where all competitors are on track at once, passing each other as they vye for position, sometime bumping into each other. Most of the differences between autocross and wheel-to-wheel racing are due to desire to make autocross a safe and affordable way to race. Autocross is more of a test of a driver's ability to learn the course quickly, since each course is different and a driver typically gets a very few tries at it. A typical run lasts less than two minutes.
[vimeo id="12067348″ width="600″ height="350″ autoplay="no"]
In autocross the course is defined by soft barriers, such as traffic pylons, so cars that drift off course won't get damage.
Events are typically run at relatively low speeds (50-85 kph). In most cases cars will not be shifted beyond second gear, however, it is still quite exciting. There are many interesting things a performance oriented car will do in second gear at 80 kph.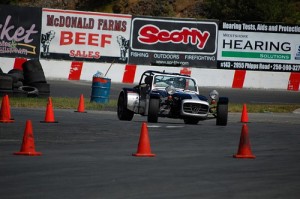 Depending in how the event is being run, there will only be one car on the course at a time or the course will be well separated to allow additional cars to run and the same time. There is essentially no chance that two cars will run into each other. On a closed (complete lap) course there will be up to three cars on the course at once but they will be in different portions of the course and one car will be just finishing while the others are running. On a Start-here-finish-there course, there may be as many as three cars on the course at once, but they will be separated by a safe distance.
There are many reason why people autocross. Drivers able to handle their cars at the limits of their performance are much safer street drivers when confronted with surprises. Because of these, autocrossers gain confidence in their driving. The social aspect is also important. It is generally a friendly competition, a social and educational gathering of enthusiasts. The people tend to be active, practical and intelligent but mostly, people autocross because they find it fun.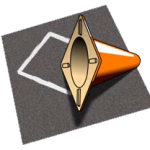 Events typically have many classes that allow almost any vehicle, from economy sedans to purpose-built racing cars, to compete. Due to the nature of a typical track, speeds can be slower when compared to other forms of motorsports, usually not exceeding highway speeds, but the activity level (measured in discrete turns per minute) can be higher than even Formula One due to the large number of elements packed into each course. This level of motorsport provides a stepping stone for drivers looking to move into other more competitive and possibly expensive forms of racing (such as rallying and circuit racing).
Autocross courses are typically one to two kilometres long and tend to place demands on car handling and driver skill rather than on engine power and outright speed. Courses may be temporary and marked by traffic cones or be permanent tracks with approval by a motorsport body.
What is Solo Competition?
Solo is the SCCA brand name for autocross competition. Solo events are driving skill contests that emphasize the driver's ability and the car's handling characteristics. This is accomplished by driving a course that is designated by traffic cones on a low hazard location, such as a parking lot or inactive airstrip. While speeds are no greater than those normally encountered in legal highway driving, the combination of concentration and car feedback creates an adrenaline pumping experience. It is like being in a movie chase scene, only you are holding onto the steering wheel instead of a box of popcorn!
On any given weekend morning, all around the United States, the careful observer will see, within the early morning traffic of people going to work, families going to an early start on a day or a week end trip, and a few laggard, hard-core party animal finally heading home, a subtle pattern. Part of this traffic is all going to the same place. The cars are sports cars, or sporty sedans. Their tires look a little wider than normal. Some of the cars look like they have been modified for performance. Some of them display stickers that say SCCA or Sunbeam Tigers Owners Club or such. A few cars no longer suitable for driving on the street are being towed on a flat trailers behind vans, pick-ups, or motorhomes. As the drivers see each other in traffic, they wave and smile, for this is no gathering of strangers. It is the gathering of the autocross clan for a day of fun and excitement.